AGCRA Alamo Chapter 9/11 Memorial Workout

The AGCRA Alamo Chapter partnered with Army Futures Command (AFC) and the ROTC Longhorn Battalion of the University of Texas at Austin to honor those lost in the 9/11 terrorist attacks by taking on a 9/11 Memorial Workout.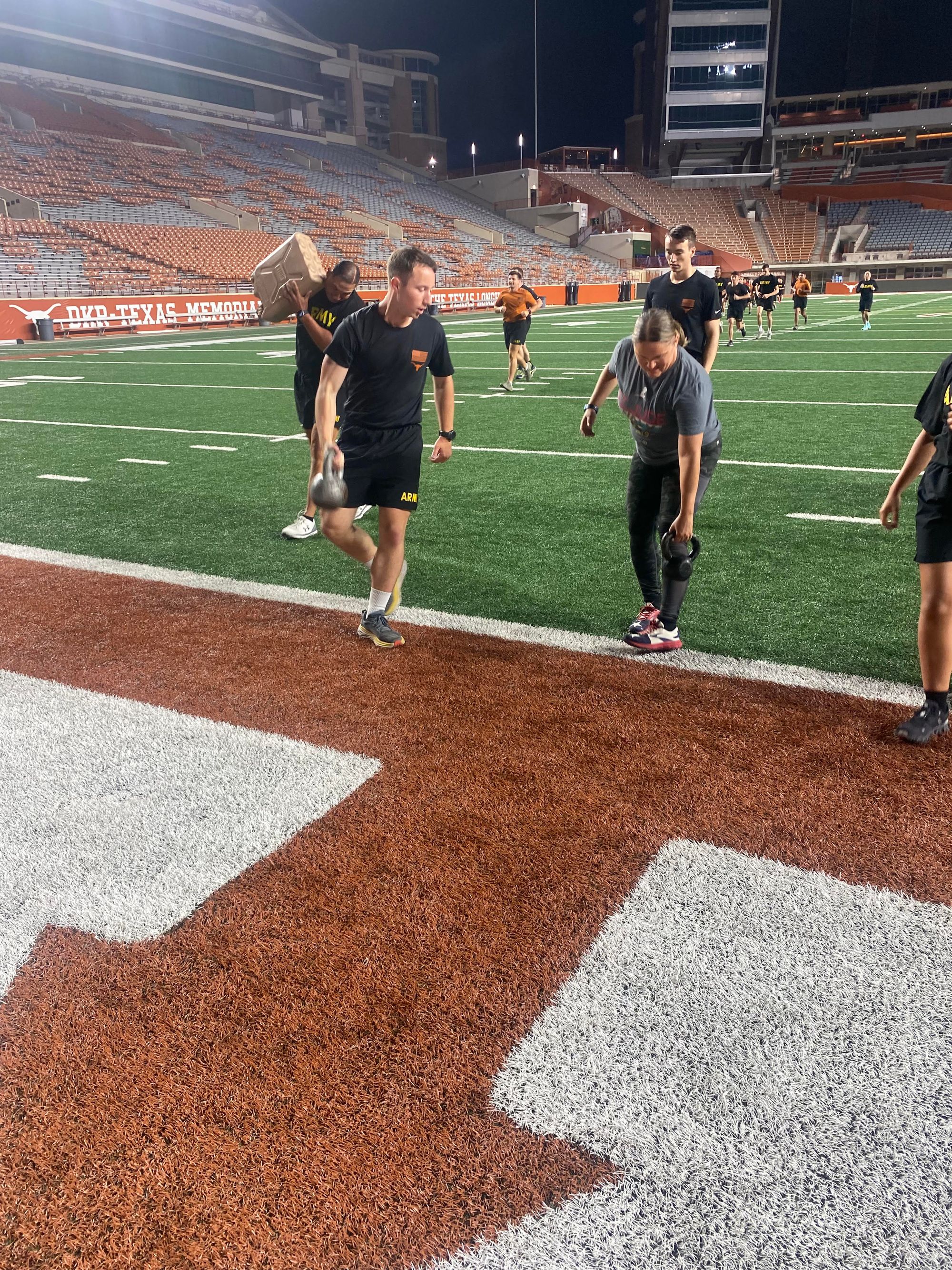 The events started off with the University of Texas Professor of Military Science and AFC Forge 7 giving some words of encouragement and remembering what happened 22 years ago on 9/11.  Motivational comments were also provided to be great teammates!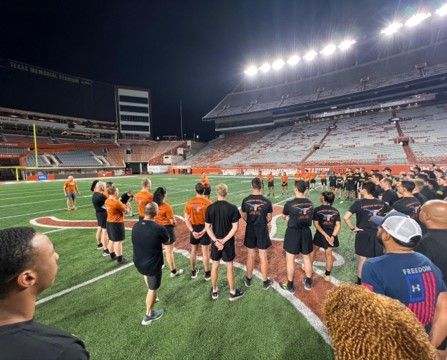 There were 10 teams of 10 to 12 members conducting crossfit with running, water jug, kettlebell, and dumbbell carrying combined with burpees in the end zones. Great job to the AFC G1 SGM, SGM Reginald L.C. Smith, for coordinating and spearheading this event with the University of Texas staff and ROTC Leadership!