Where in the World are the Monje's?

It's time for another edition of Where in the World are the Monje's?
COL (Ret) Nick and LTC (Ret) Dianne Monje are again traveling and displaying AGCRA and Alamo Chapter logos in unique global locations.
Scroll down to figure out their new travels!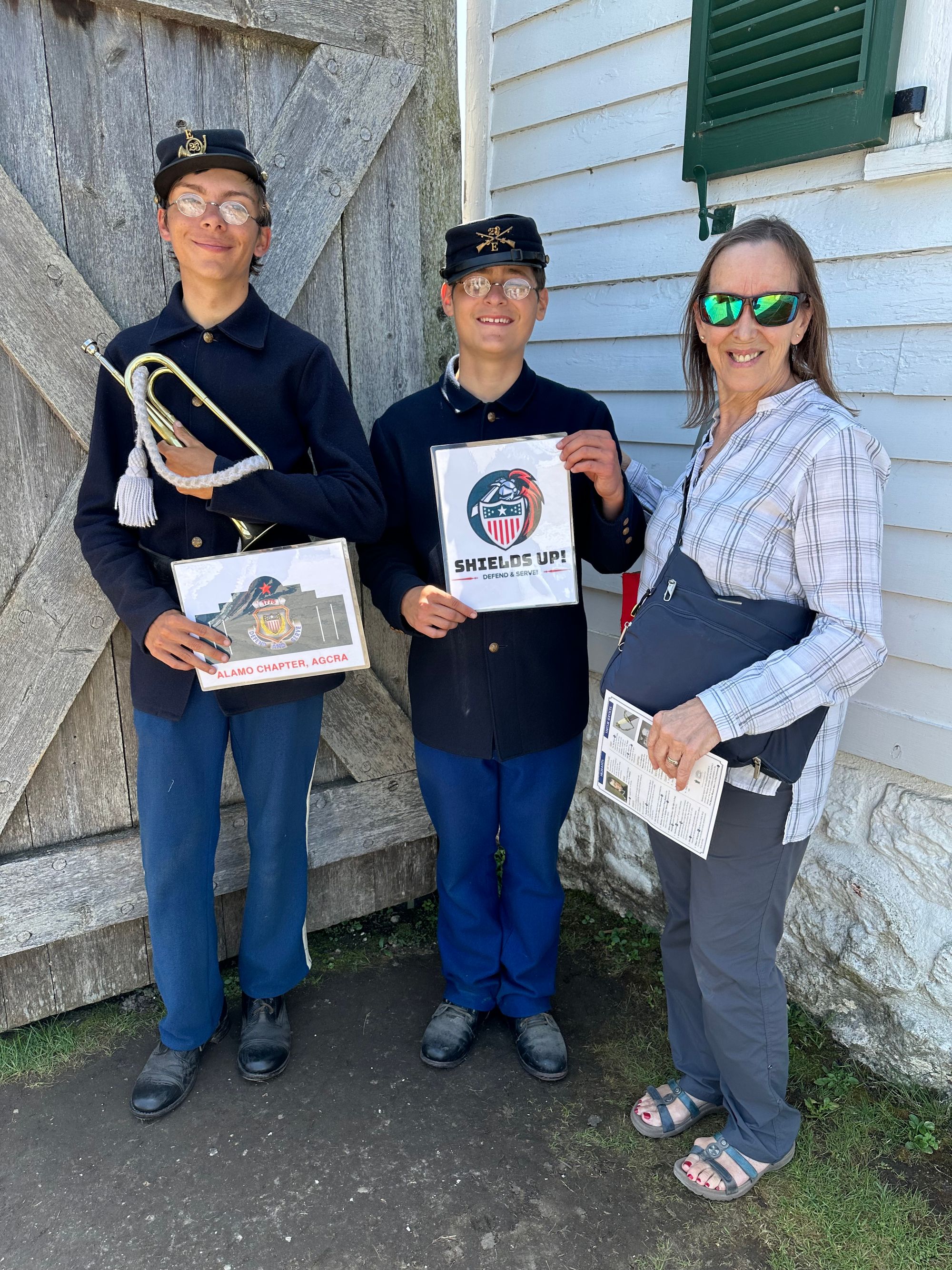 Mackinac Island, Michigan is a beautiful place and site of the film, "Somewhere in Time" with Christopher Reeve and Jane Seymour. The island is also home to historic Fort Mackinac which was built by the British, relinquished to the U.S. in 1796, and then taken back by the British in the War of 1812. The Fort was subsequently renamed Fort Holmes when the Americans reoccupied the island in 1815.  
Dianne is pictured with the "Gate Guard" and Bugler who played "Revelry" while holding the AGCRA Shield and Alamo Chapter logos.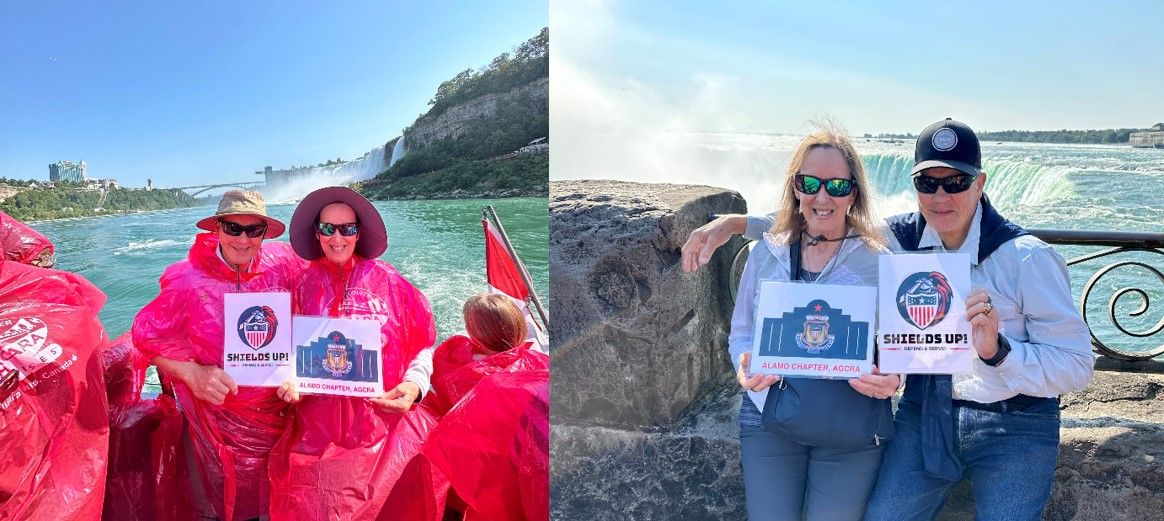 We got dressed in Niagara Falls's finest rain gear for the trip under the Falls from the Canadian Side.  An amazing experience and the water was "cold"!  A welcome respite from the San Antonio, TX 100+ degree weather.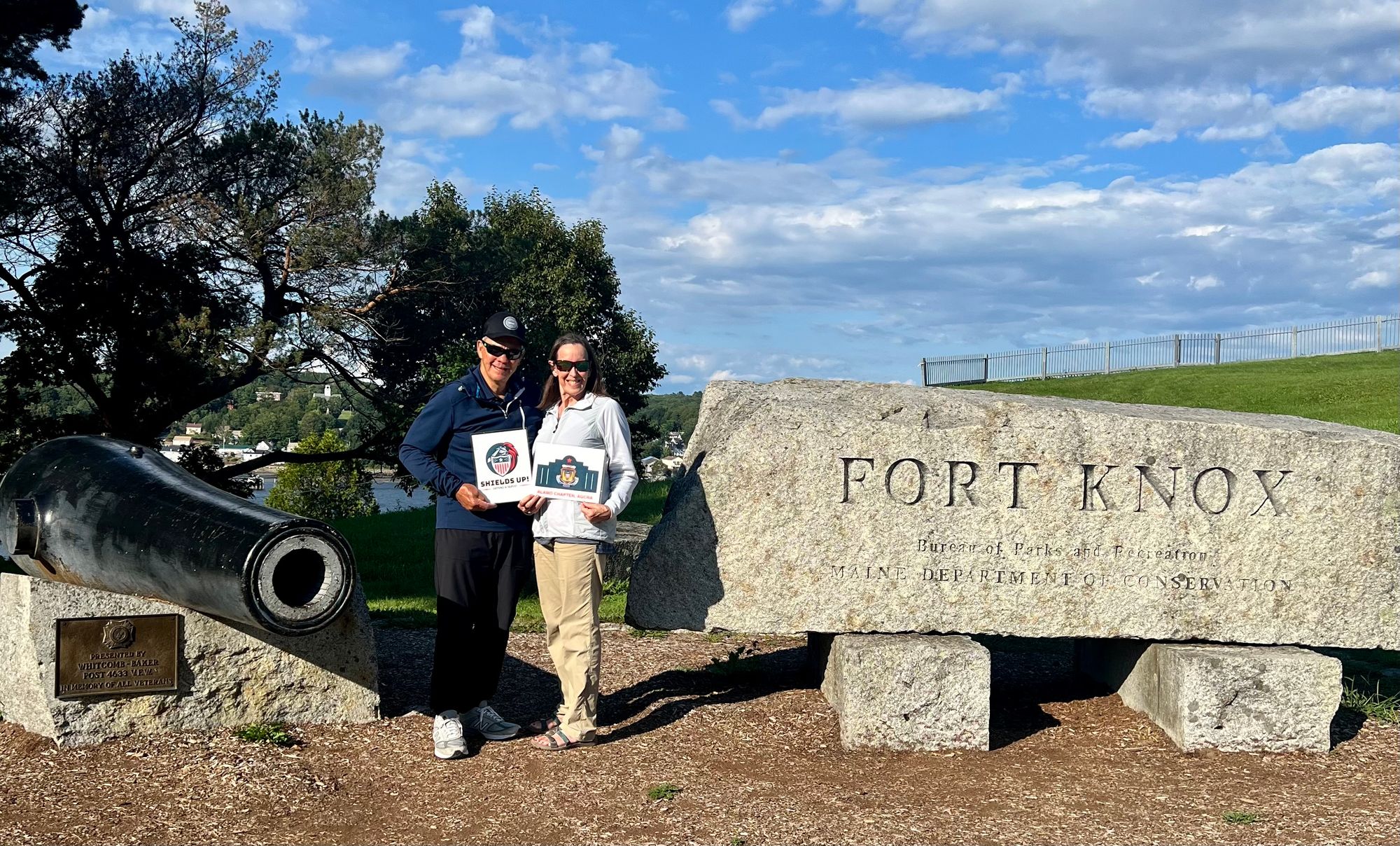 Fort Knox, Maine – Yep, Fort Knox!  A bit of trivia… Maine was repeatedly involved in northeast border disputes with British Canada and was established in 1844 to protect the Penobscot River Valley against a possible future British naval incursion. It's America's first fort named after Major General Henry Knox, the first Secretary of War.  This site features one of the best-preserved examples of coastal defense fortification.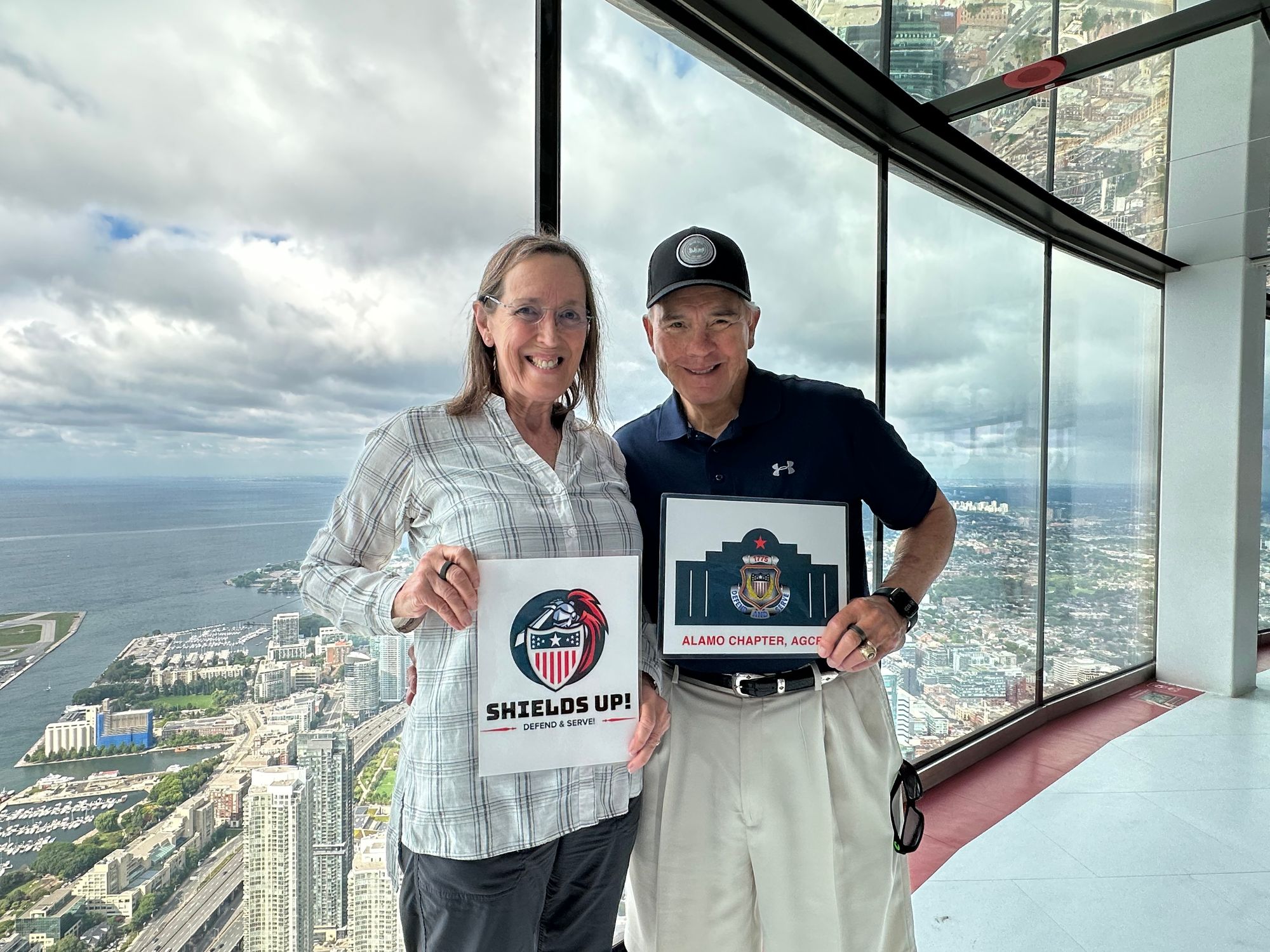 Dianne & Nick are pictured atop the 1,815-foot CN Tower in Toronto, Canada.  It was the tallest freestanding structure in the world until Dubai's Burj Khalifa surpassed it in 2009.  It remains a communications and observation tower overlooking all of Toronto and is the tallest freestanding structure in the Western Hemisphere.