Welcome New AGCRA Wiregrass Chapter!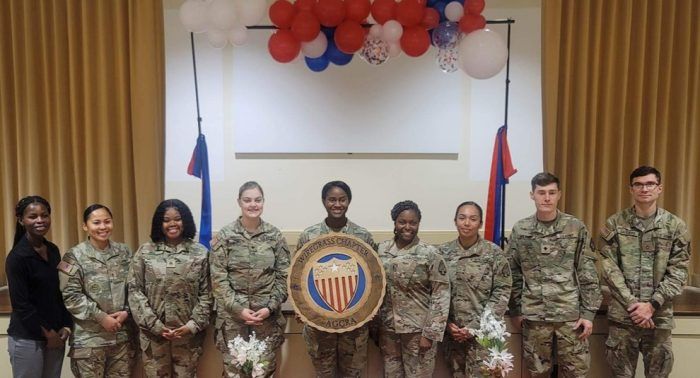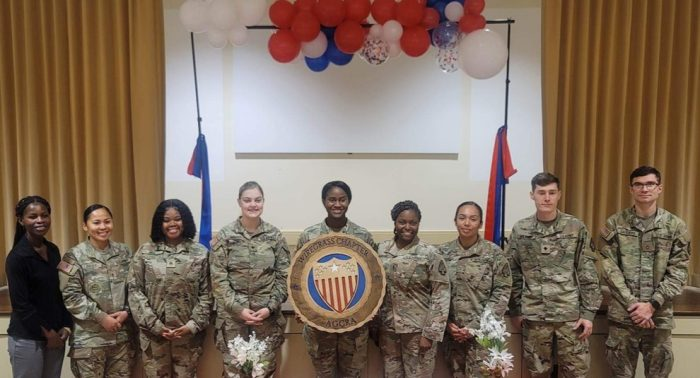 The activation ceremony for the new Wiregrass Chapter was held on 1 February 2023 at 0800 hrs in the Wings Chapel located on Fort Rucker, AL. There were over 25 attendees from all over Fort Rucker supporting the newly activated AGCRA Chapter.

During the ceremony, CPT Delrisha V. Spann, Chapter President, welcomed all attendees and introduced the new slate of Chapter Officers. Her comments included: why AGCRA exists; the benefits of joining and becoming an Association member; and upcoming Chapter and national events. Additionally, all attendees were informed of the current Membership Drive that started on 1 February and ending on 31 March 2023.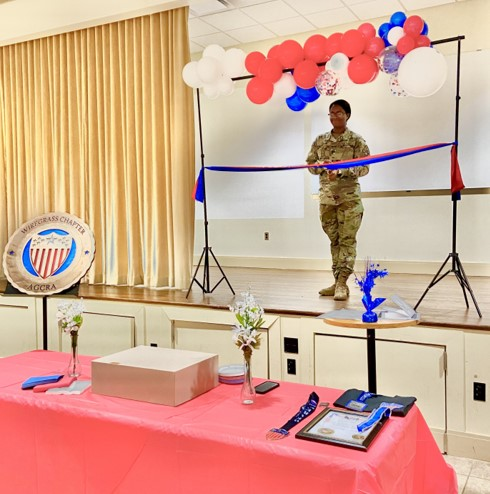 CPT Spann read the official activation letter from the AGCRA National Executive Council prior to cutting the ribbon (above) symbolizing the activation of the Wiregrass Chapter. The audience responded with a standing ovation. The ceremony concluded with the singing of the Adjutant General's Corps March and Army Song. The reception included the Chapter cake cutting. The cake displayed the Adjutant General's Corps Shield with the AGCRA Wiregrass Chapter surrounding it. Pictures were also taken of the Chapter Officers and Charter Members!