The U.S. Army Band Salutes Veterans Everywhere

by COL Bruce R. Pulver, Commander, The United States Army Band ("Pershing's Own")
While many enjoy a day off, Army Bands around the globe are hard at work on holidays such as Veteran's Day.  In fact, these National holidays are some of the busiest days of the year for Bands.  "Pershing's Own" is no exception.  While the OPTEMPO of the unit remains high year-round, the week leading up to Veteran's Day was chock-full of events paying honor to our Nation's Veterans.
The band kicked things off with a "Star Spangled Spectacular" concert featuring stage and screen star, Christopher Jackson.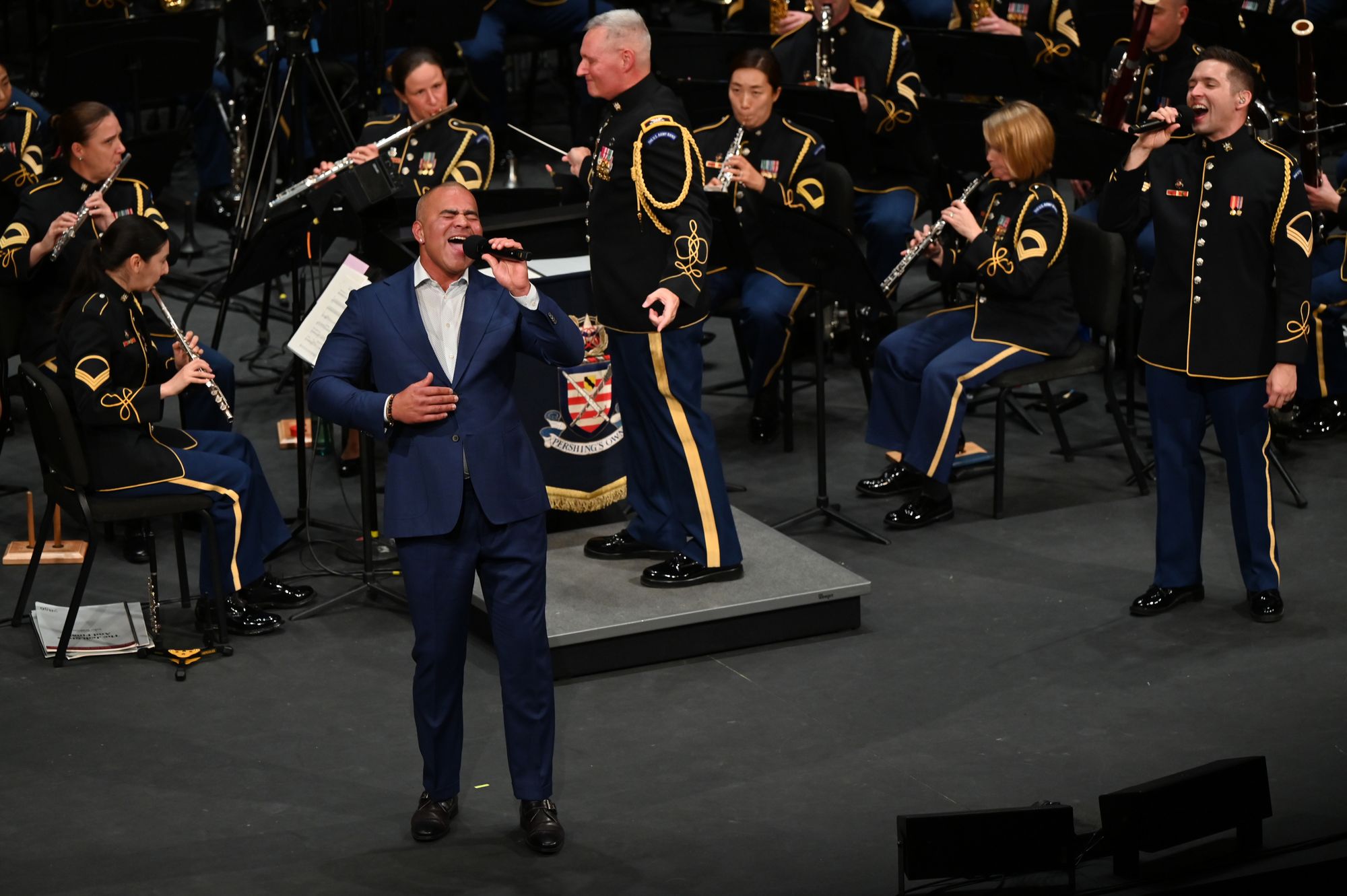 Performing for a packed house with an audience consisting largely of Veterans, Mr. Jackson sang several selections from his roles on Broadway in hit shows such as "In the Heights" and "Hamilton."  He also presented a number of beloved patriotic songs.  One of the highlights of the evening was his rendition of "America the Beautiful."
Throughout the week, members of "Pershing's Own" appeared in NFL games around the country.  The Army Chorus sang the National Anthem at both the Philadelphia Eagles and Tampa Bay Buccaneers games.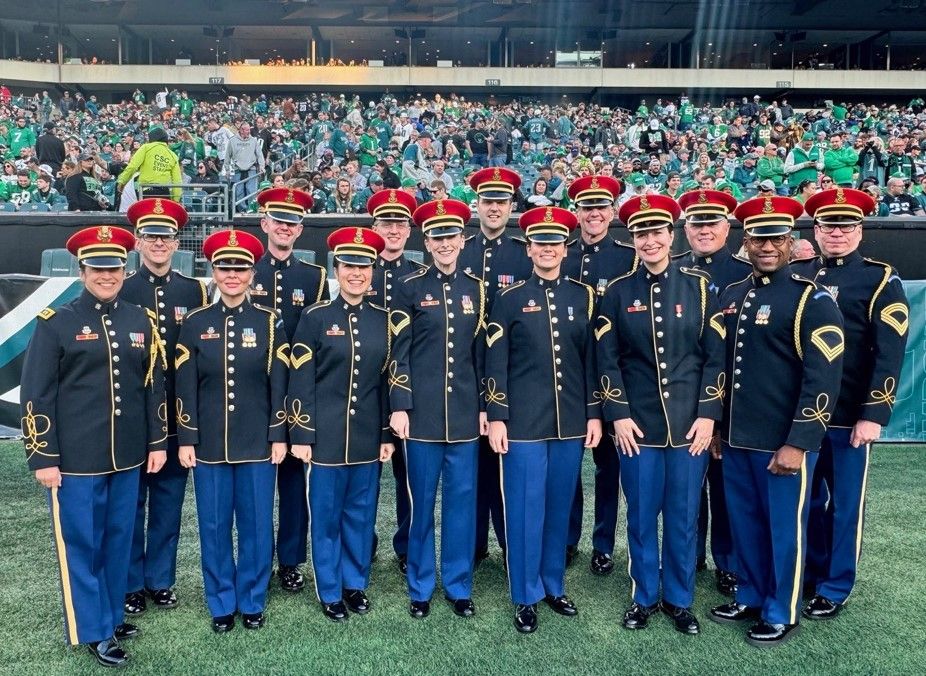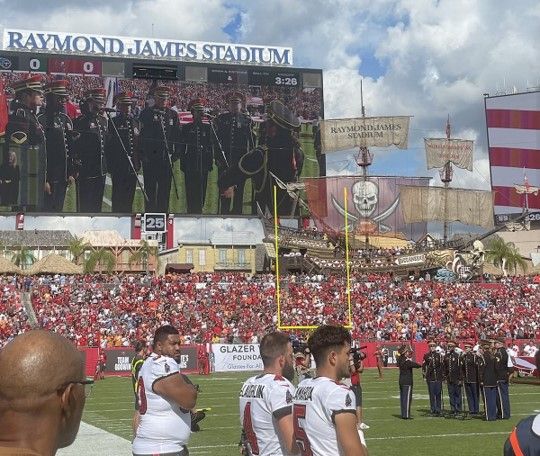 And, the Herald Trumpets performed the anthem closer to home for the Baltimore Ravens game.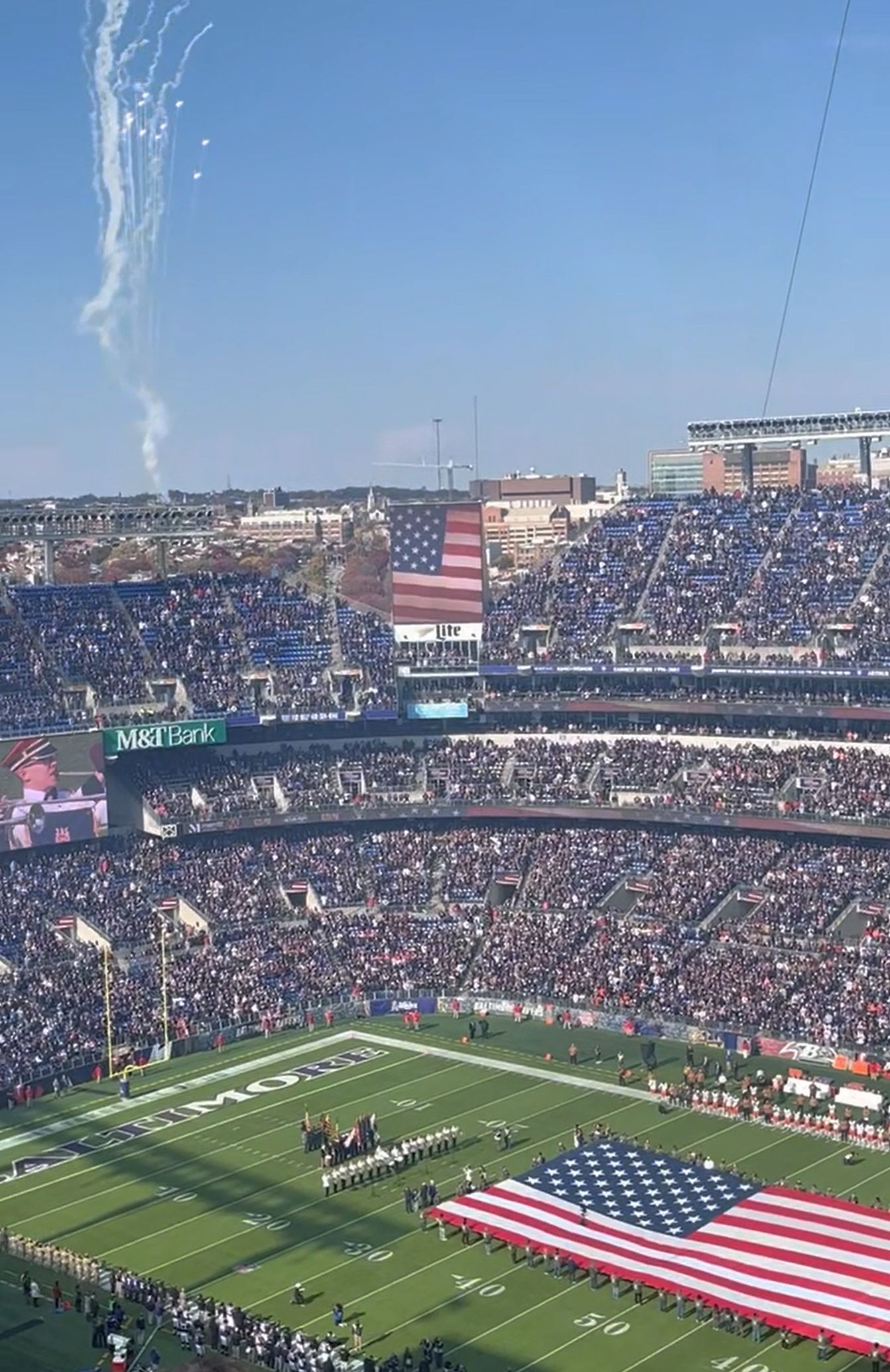 The Rock Band "Downrange" performed for the Chicago Bears halftime show.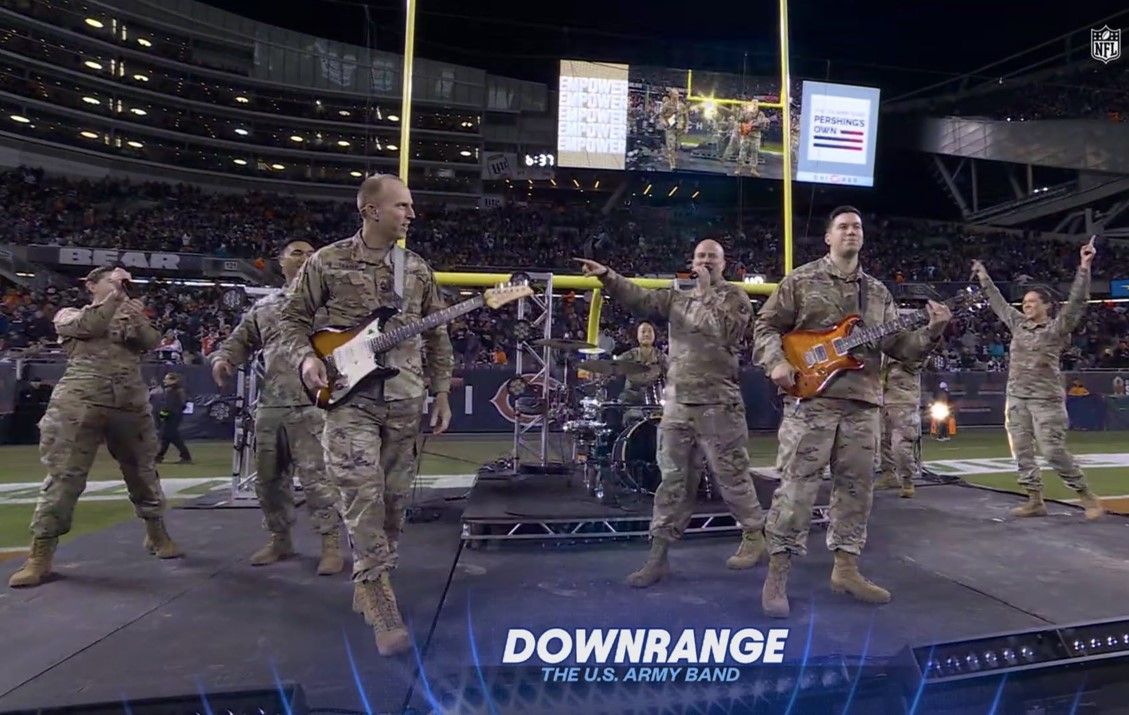 Back in our Nation's Capital, the Band supported numerous events, including observances at the World War II Memorial, Military Women's Memorial, and most notably, the POTUS wreath-laying at Arlington National Cemetery.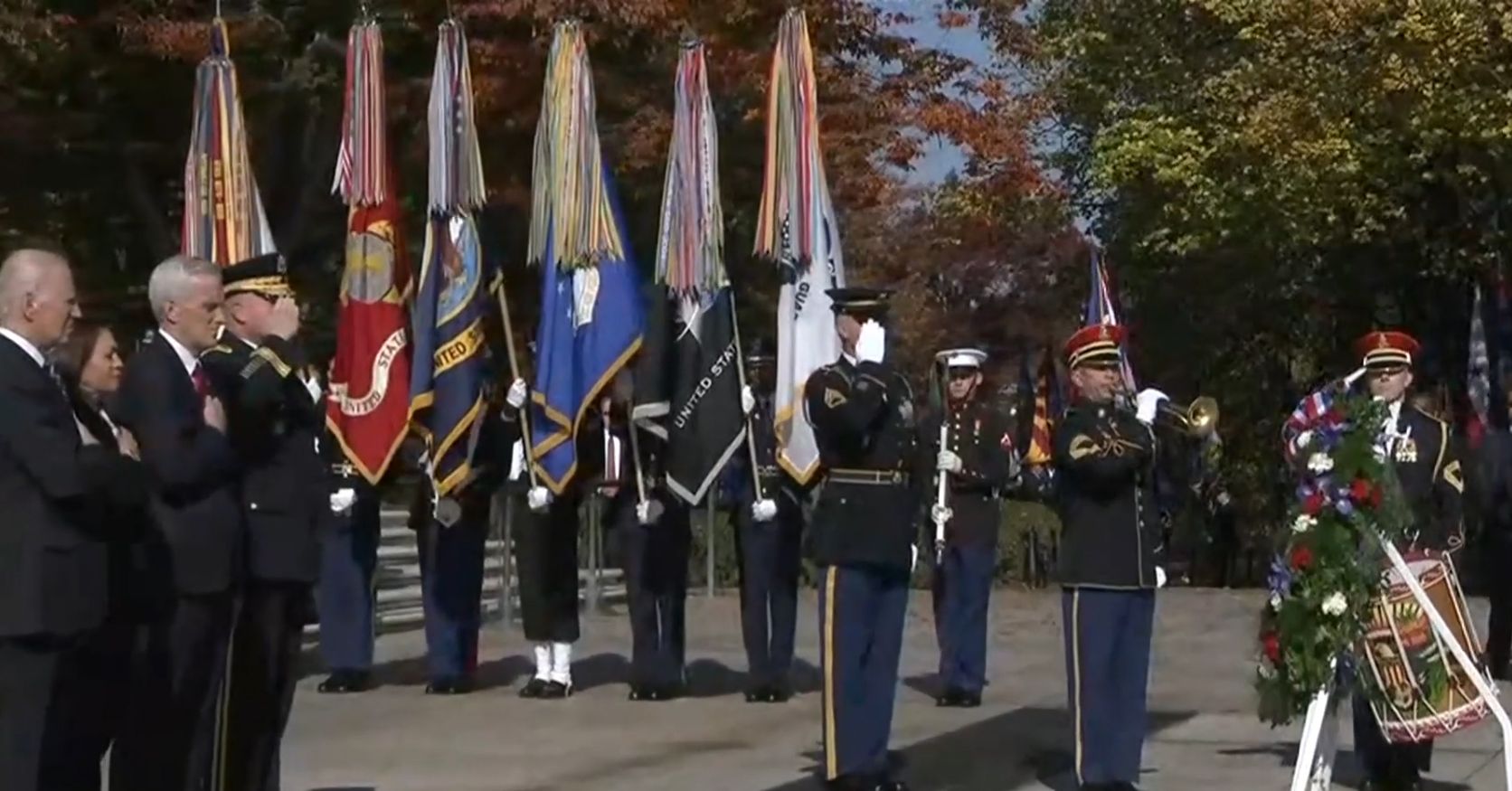 "Pershing's Own" also marched in the New York City Veteran's Day parade.  LTG (Ret) Michael Linnington, CEO of Wounded Warrior Project, served as the parade's Grand Marshal, and Army Chief of Staff GEN Randy George was the Honorary Grand Marshal.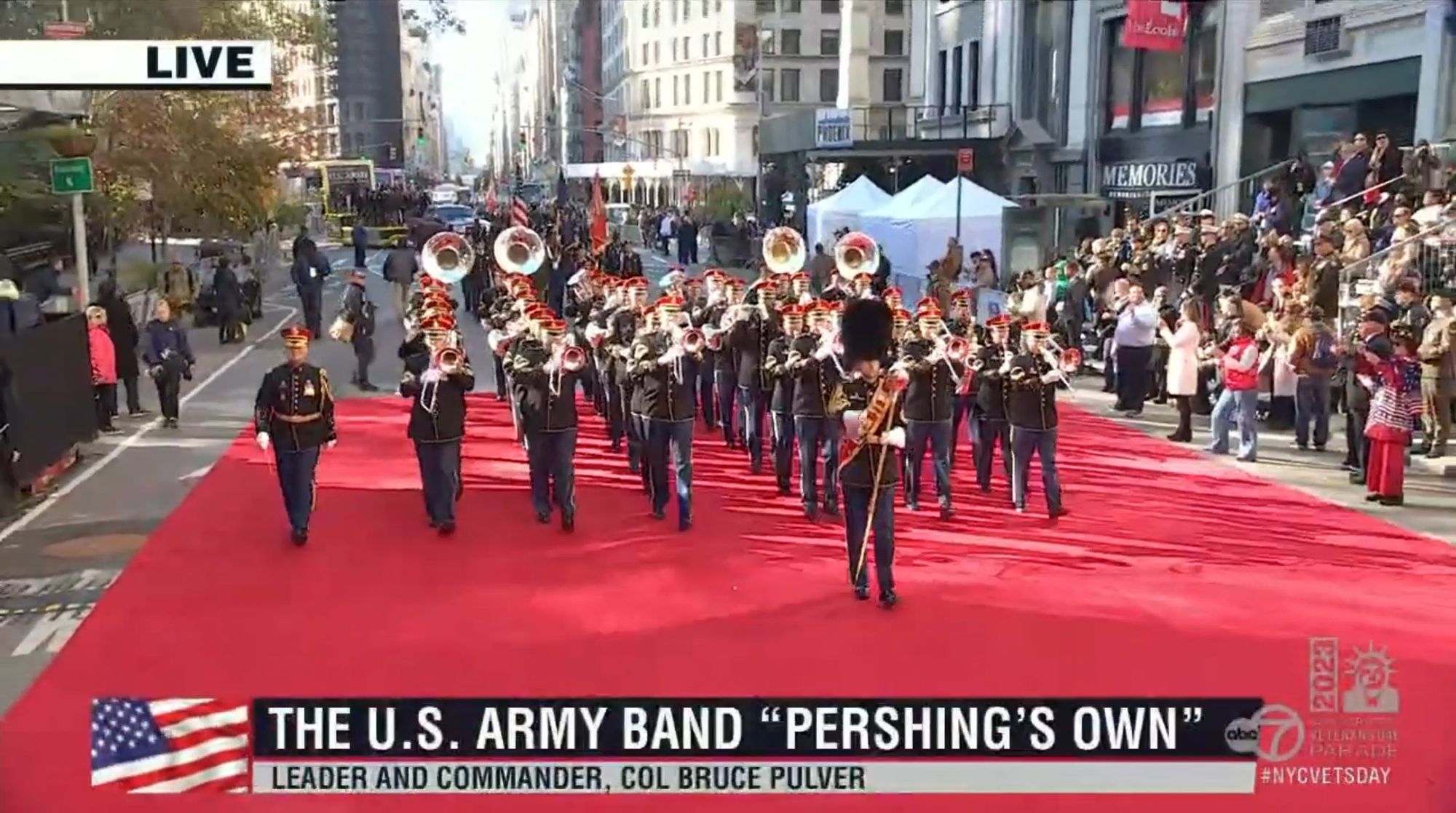 In the midst of all this activity, the unit was also hard at work preparing for musical support for the Asia-Pacific Economic Cooperation Summit in San Francisco, the Virginia Music Educators Association conference in Richmond, and our upcoming holiday concerts at DAR Constitution Hall here in Washington, D.C.