AG Corps HOF & DMOC Classes of 2020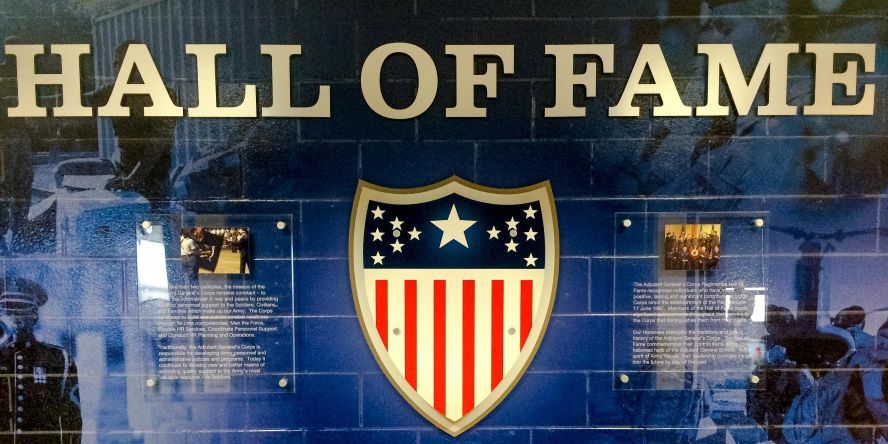 AG Corps Hall of Fame (HOF) Class of 2020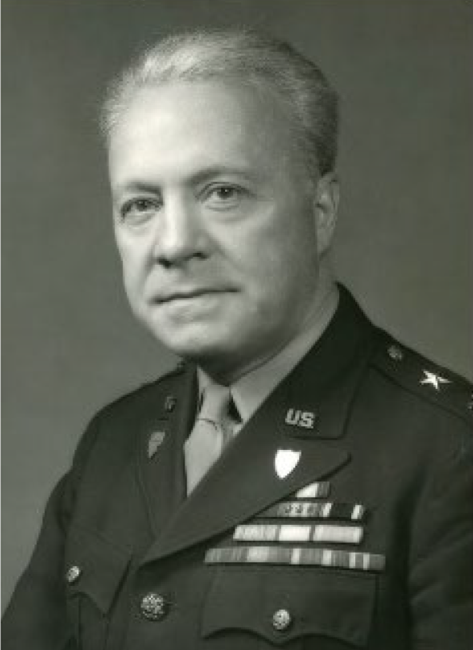 MG (Ret) James A. Ulio served as The Adjutant General (TAG) of the Army during World War II.  In his 45-year career, this first-generation American rose from Private to Major General, served in World War I, and held the position of Military Aide to Presidents Hoover and Roosevelt.  As Adjutant General, MG (Ret) Ulio dealt with matters relating to women in the military and segregation within the force.  As TAG, MG (Ret) Ulio headed the Army Postal Service.  MG (Ret) Ulio's team developed Victory Mail or V-Mail to reduce weight and space on ships.  MG (Ret) Ulio worked with the United States Post Office and Kodak to create a one-page letter and envelope.  From June 15, 1942, to April 1, 1945, more than one billion V-Mails went between overseas military members and their family and friends back in the United States.  One mail sack holding 150,000 V-Mails weighed only 45 pounds compared to the same number of letters that required 37 sacks and weighed 2,500 pounds.  During his tenure as TAG, nearly 900,000 casualty notification telegrams went out under MG (Ret) Ulio's name.  The telegrams informed families that a loved one died, received wounds, went missing, or became a prisoner of war.  A more detailed letter from MG (Ret) Ulio followed as he insisted that form letters not be used in the follow-up communication.  In retirement, MG (Ret) Ulio supported military families.  As Vice President of Food Fair, a grocery chain, he helped reemploy Veterans who worked for the retailer before wartime service.  MG (Ret) Ulio served on the Board of Directors of War Orphans Scholarship, Inc.  This group raised money to help surviving children of fallen service members pay for college.  MG (Ret) Ulio entered the Army in 1900 as a Private.  He earned his commission in 1904.  With an 11th-grade education, he graduated from the Army War College and received five honorary college doctorate degrees.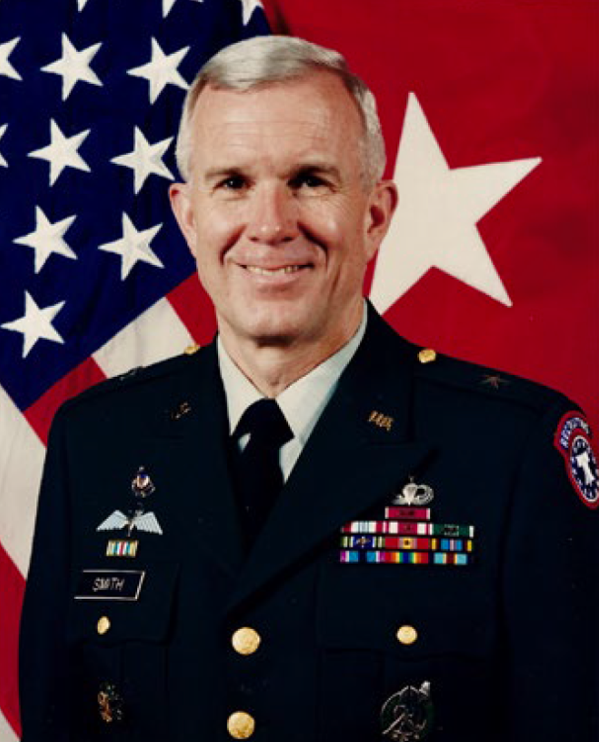 BG (Ret) Stephen Smith culminated his 27-year military career as the Deputy Commanding General for U.S. Army Recruiting Command.  During his military career, he served as the Director, Enlisted Personnel Management Division, and Chief of the General Officer Management Office.  As the Commander, 18th Personnel Group, he performed and deployed as the J-1 for Joint Task Force 180, Uphold Democracy in Haiti, and for Joint Task Force Andrew Hurricane Relief.  In March of 1994, still serving as the Commander, 18th Personnel Group, BG (Ret) Smith oversaw casualty and family affairs following the Green Ramp disaster at Fort Bragg, NC, that claimed the lives of 24 Soldiers and injured more than a hundred more.  As the Army's 51st The Adjutant General (TAG), he was responsible for implementing the Army Career and Alumni Program (ACAP) and fielding the Personnel Electronic Records Management System.  In this position, he provided oversight and direction to the U.S. Army's Central Identification Laboratory, Hawaii (CLIHI).  His efforts, in coordination with the Army Science Board and CLIHI, implemented and expanded the use of DNA in making positive identification of repatriated remains.  After retiring from the Army, BG (Ret) Smith was the Chief, Human Resources Officer for the Duke University Health System.  Throughout his Army and Health Care careers, BG (Ret) Smith built high-performing teams focused on caring for people.  He retired from Duke in January 2017.  He and his wife Luci have two children and three grandchildren.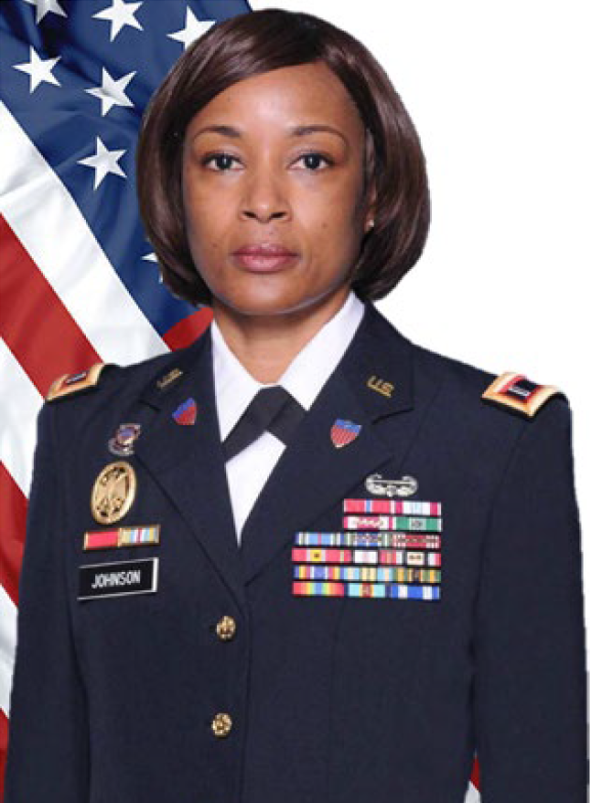 CW5 (Ret) Pamela Johnson culminated her 30-year military career as the Administrative Executive Officer (AXO) to LTG Joe Anderson, CG, XVIII Airborne Corps.  During this assignment, she deployed to Afghanistan where the CG served as Commander for U.S. Forces, Afghanistan.  Before this assignment, she served as AXO to GEN (Ret) John Allen (USMC) while he was the CG for the International Security Assistance Force (ISAF).  In both of these high-level positions, CW5 (Ret) Johnson demonstrated her unique ability to fully grasp strategic implications, develop recommended outcomes, and support solutions to some of the most complex decisions made by the CG.  CW5 (Ret) Johnson has served at every level during her career and demonstrated her technical expertise and leadership.  From her time as a Detailed Inspector General in V Corps to her time as Director of the Warrant Officer Advanced Course (WOAC) at the Adjutant General School, she continually demonstrated her ability to assess, teach, and improve the organization.  While serving as the Director, WOAC, CW5 (Ret) Johnson took on the number one priority in the AG School – to enhance the training database and close the training gap identified by LTG Thomas P. Bostik, then the Army G1.  Working with outside agencies, CW5 (Ret) Johnson led the charge for successfully implementing the eMILPO training database, annually training over 6,000 AG Professionals.  CW5 (Ret) Johnson has continued supporting the AG Corps as a contractor at the AG School, where she manages the Corp's HR Credentialing Program.  Her expertise in reaching Soldiers to inform them of credentialing opportunities has led to over 2,000 AG Corps Soldiers earning civilian credentials in Human Resources, Project Management, and Microsoft Office, increasing their marketability upon transition from the Army.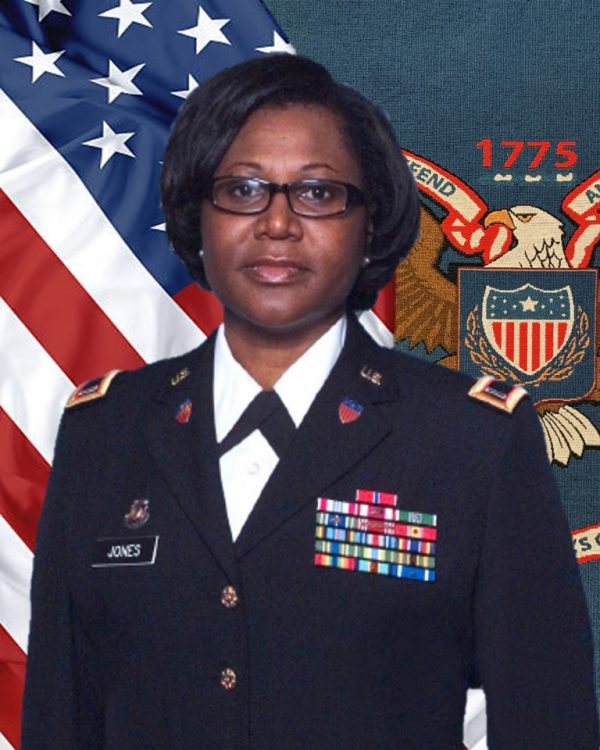 CW5 (Ret) Coral J. Jones culminated her 35-year military career as the Chief Warrant Officer of the AG Corps, the first female AG to serve in this capacity.  As the Chief Warrant Officer of the AG Corps, she played a major role in the establishment of the Hall of Honor and the revitalization of the Adjutant General's Corps Regimental Association (AGCRA), the AG Corps' professional nonprofit organization.  During her tenure as an AGCRA senior VP, the Association commissioned the "Washington's Watch Chain" painting by artist Mort Kunstler to support funding the AGCRA Scholarship Program.  CW5 (Ret) Jones instituted the AG Corps Warrant Officer Board of Directors to provide senior-level Warrant Officer involvement in managing the Warrant Officer cohort across all Army components.  Her efforts in leading the WO Grade Plate Review and redesigning the AG School Warrant Officer curriculum demonstrated her ability to manage and align the AG Corps Warrant Officer talent.  In previous assignments, CW5 (Ret) Jones served as the Strength Manager at U.S. Army Forces Command during the surge in Iraq and the build-up of combat brigades in Afghanistan.  Her efforts during pre-deployment site visits allowed the command to identify obstacles early in the deployment process and to recommend courses of action that ensured units deployed at or above required readiness rates.  In retirement, she and her husband, SFC (Ret) Derrick Jones, enjoy traveling and spending time with their 3-year old grandson.  When not on the move, they reside in Atlanta, GA, with their sons who live nearby.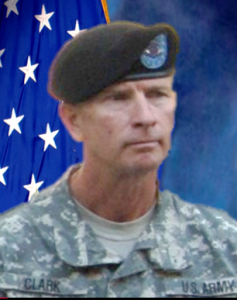 SGM (Ret) Thomas M. Clark was a superb Soldier and leader whose extraordinary commitment to duty directly improved Army personnel readiness and materially contributed to a nation at war.  His exemplary leadership has inspired all who have known him.  Throughout his long and distinguished career, he has defined the parameters for supporting Commanders and taking care of Soldiers and their Families.  SGM (Ret) Clark was the G1 SGM for 1st Special Forces Operational Detachment – Delta.  SGM (Ret) Clark's conventional Army experiences and perspective helped align the organization with broader Army processes and procedures.  Throughout his tenure, he recruited, taught, coached, and mentored multiple AG Soldiers who would later serve with distinction in the Special Operations Force Community and several key Adjutant General CMF leadership positions.  Serving as The Adjutant General (TAG) SGM, he worked diligently to provide the Army's Personnel Community with a mobile automation capability on the battlefield.  To this end, he worked to acquire roughly $12 million of funding.  He then personally demonstrated the capability of the Combat Service Support Automated Information System Interface (CAISI) and the Combat Service Support Very Small Aperture Terminal (VSAT) program to LTG Franklin "Buster" L. Hagenbeck, then the Army G1, and significantly supporting its fielding to the Army.  After retirement, SGM (Ret) Clark continued his service and commitment to the Army HR Community as the G1 for the Office of the Administrative Assistance to the Secretary of the Army from February 2008 to November 2015.  Currently, he serves as the G1 and Executive Officer for the American Battle Monuments Commission in Paris, France, responsible for America's overseas commemorative cemeteries and memorials.  His efforts ensure that those resting in 26 cemeteries in 10 countries worldwide receive the final measure of dignity, respect, and tribute they deserve.
AG Corps Distinguished Member of the Corps (DMOC)
Class of 2020
MG (Ret) James A. Ulio
BG Robert W. Bennett, Jr.
BG (Ret) Stephen R. Smith
BG Douglas F. Stitt
BG Twanda E. Young
Ms. Karen M. Perkins (SES)
COL Stephen K. Aiton
COL (Ret) Paul F. Aswell
COL (Ret) Thomas G. Quinn, Jr.
COL (Ret) Timothy F. Robertson
COL (Ret) Melinda S. Romero
COL J. Steve Turner, Jr.
COL (Ret) Larry J. Wark
CW5 Anthony Cavalieri, IV
CW5 (Ret) Billy L. Frittz
CW5 Aaron P. Graff, II
CW5 Ronnie Haynes
CW5 Elisa M. Robinson
CW4 (Ret) Michael Grinter
CW4 (Ret) Wandy Tumlin
CSM (Ret) Divina Bobb
SGM Eva M. Commons
CSM Jorge C. Escobedo
SGM (Ret) Daniel J. Kessinger
SGM Scott D. Lesch
SGM Anthony B. McAdoo