AGCRA in the Reserve Components

The AGCRA continues on a path of steady growth following COVID and wishes to grow in all segments of the AG Corps, which includes the Active, USAR, ARNG, Army Bands, and Accessions/Recruiting/Retention Communities.  This article will focus on AGCRA supporting and providing a voice for USAR and ARNG AG Soldiers.
AG/HR USAR and ARNG professionals are represented in all states, territories, and other locations around the world.  They are the face of the U.S. Army to the everyday citizens of our country.  Reserve and National Guard Soldiers are typically among the first to arrive on the scene to assist in support of actions resulting from natural disasters, emergencies, evacuations, and other like events.  The AGCRA truly appreciates everything the Reserve Components do to keep the AG Corps and the U.S. Army strong.
The AGCRA is proud of its Reserve Component active Chapters, which include Old Dominion, Golden State, and Black Jack Pershing, as well as Reserve and National Guard Component professionals in other Chapters.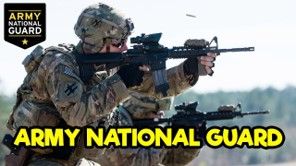 The Association wishes to increase its membership throughout the AG/HR USAR and ARNG cohorts.  However, increased membership is hollow without value to respective members.  Just as we have worked to tailor programs and benefits for the general membership, we need to do the same for the Reserve Components.  To get us started, here are questions the AGCRA is considering to reach out to our Reserve Component teammates:
How does the AGCRA improve the value of membership for USAR and ARNG AG/HR professionals?
How can the AGCRA show more appreciation for the USAR and ARNG?
What level of recognition does the AGCRA have with USAR and ARNG AG/HR leaders and professionals?
Should the AGCRA increase dedicated USAR and ARNG Chapters?  If so, where?
Should all AGCRA chapters have a VP for Reserve Components where USAR and ARNG Chapters do not exist?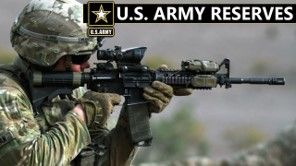 The AGCRA is committed to being more inclusive of the Reserve affairs.  The National Executive Council (NEC) Vice President, Reserve Affairs position was established in 2017 to bring greater attention to the Reserve Components at the national level.  We are now looking to increase the support structure for the VP, Reserve Affairs with a Team that includes Senior Army Reserve/National Guard leaders to bring forward more USAR and ARNG initiatives to the NEC.  We will call this Team the AGCRA Reserve Affairs Advisory Board (ARAAB).
The NEC VP, Reserve Affairs, SGM DeMickel Mcgrigg, has assembled a dynamic team to start this effort with Senior Advisors BG (Ret) Tia Young (USAR) and SGM Justin Lampert (ARNG, NGB).
ARAAB Team members include:
• COL Travis Traylor, USAR
• CW2 Deundra Alkattan, USAR
• MAJ Michael Riley, NGB
• SGM Yvonne Young, NGB
• Mrs. Susan Virgin
I encourage all AGCRA members to reach out to their Reserve Component colleagues and learn how we can better support them and make membership in the AGCRA more meaningful.  The AGCRA thanks its USAR and ARNG AG/HR cohorts and we want to be an Association that reflects who they are.  Thank you to all of our USAR and ARNG AG/HR professionals!
Shields Up!  Defend and Serve!
Rob
COL (Ret) Robert L. Manning
President, AGCRA
AG Soldier for Life!