AG Corps HOF & DMOC Classes of 2019
AG Corps HOF & DMOC Classes of 2019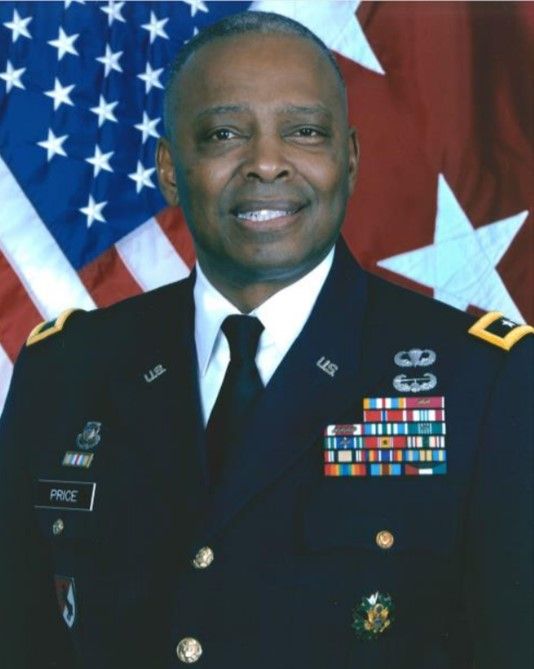 MG (Ret) Barrye L. Price provided exceptionally meritorious service in positions of increasing responsibility culminating as the Deputy Chief of Staff, G-1, United States Forces Command.  Throughout his career, he provided strategic vision, leadership, management, and direction, enabling every organization he was assigned to expand its capabilities and effectiveness.  His legacy as an innovative and transformational leader will impact Soldiers, Families, and Army organizations for years to come.  MG (Ret) Price was also a superb Soldier and leader whose extraordinary direction of support for Soldiers and Commanders greatly improved Army personnel readiness and materially contributed to a Nation at war.  MG (Ret) Price's dedication, leadership, and mentorship throughout his career positively affected tens of thousands of Soldiers, Civilians, and Families.  Throughout his tenure as the Deputy Chief of Staff, G-1, United States Forces Command, he steadfastly supported the warfighter and prepared his staff and subordinate organizations for the challenges ahead.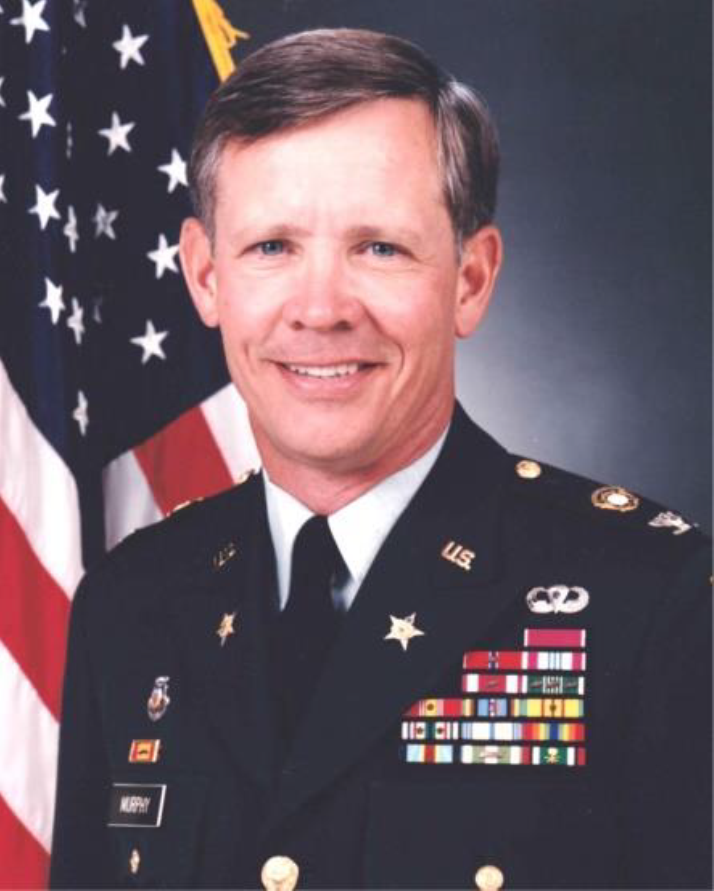 COL (Ret) Robert T. Murphy culminated his 28-year military career as the Deputy Chief of Staff, G1 for the U.S. Army Information Systems Command.  He served and deployed in three separate conflicts during his time in uniform.  COL (Ret) Murphy served in the 516th Personnel Services Company in Da Nang, Vietnam, and as G1/AG for the 82nd Airborne Division during Operations JUST CAUSE and DESERT SHIELD / DESERT STORM.  As the Chief of AG Officer Branch, COL (Ret) Murphy significantly impacted the career management of the over 2,000 AG officers he managed (e.g., their assignments, schooling, and overall professional development).  COL (Ret) Murphy continues to serve in retirement.  In 2015, he was instrumental in reactivating the AGCRA Thunder Mountain Chapter and served as the Chapter Vice President.  He also served as the Chairman of the Hospital Foundation, where he helped raise over 4 million dollars in support of the Sierra Vista and Fort Huachuca communities.  And finally, he also served on the Board of "Boots for Our Troops," which provides financial aid and assistance to Veterans.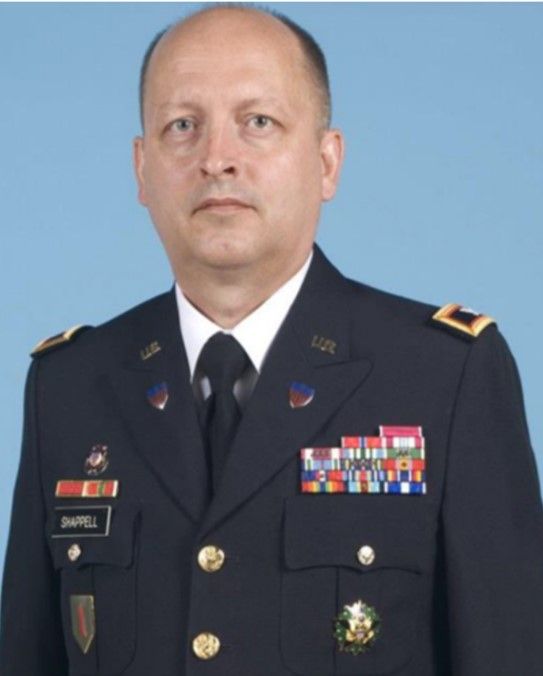 COL (Ret) Steven R. Shappell served over 36 years in both command
and staff positions culminating his Army career in 2014 as the Executive Officer to the Deputy Chief of Staff, G1.  COL (Ret) Shappell currently serves as the Executive Officer of the Army Review Boards Agency (ARBA) and is Vice President for History on the AGCRA National Executive Council (NEC).  While serving as Deputy, The Adjutant General of the Army (TAG), COL (Ret) Shappell took on the task of planning and coordinating the TAG's historic merger and consolidation of the HRC (Alexandria, VA), U.S. ARPERCEN (St. Louis, MO), and the Enlisted
Records and Evaluation Center (EREC, Indianapolis, IN) to Fort Knox, KY which was mandated by the Base Realignment and Closure (BRAC) commission.  The new TAG Directorate successfully stood up and continued its mission without interruption.  As the Executive Officer to two Army G-1s, COL Shappell participated in virtually every meeting in the planning, coordination, and execution of all significant Army personnel issues (e.g., Don't Ask Don't Tell; Officer Drawdown; Army Enlisted Qualitative Management Program; creation of the Army Resiliency Directorate; elevation of the Sexual Harassment / Assault Response and Prevention (SHARP) Program to a Senior Executive Service led G-1 Directorate; enhanced Religious Accommodation policies, and the opening of units/positions previously closed to women in the Army).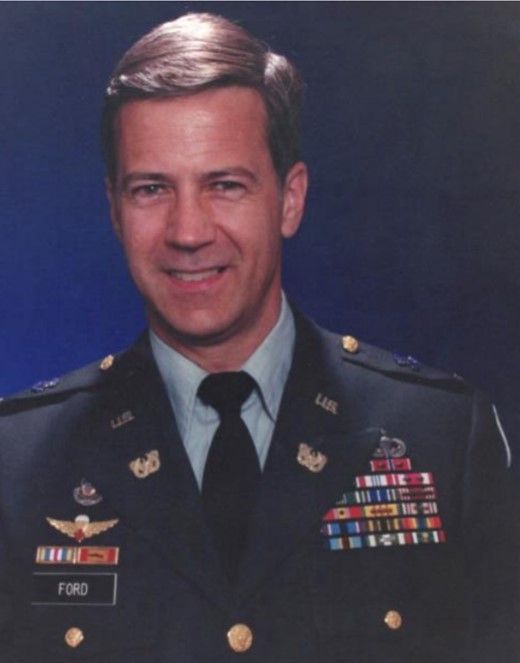 CW5 (Ret) Richard L. Ford culminated over 30 years of service as the Chief, Administrative Support Branch in the Office of the Joint Chiefs of Staff.  Throughout his career, he led numerous efforts to revolutionize HR service by using technology to increase HR support.  His technical personnel expertise helped revolutionize how our Human Resource (HR) professionals service and care for our military, civilian, and contractor personnel today.  Chief Ford led several initiatives that fundamentally changed how HR professionals operate.  He first led the way in eliminating the Army's Military Personnel Records Jacket (MPRJ), representing the first critical step to eliminating a paper file that paved the way for introducing the Personnel Electronic Records Management System (PERMS) for all Army Components.  CW5 (Ret) Ford wrote the decision paper, briefed the Army leadership, and obtained the final approvals to redesign the DA official photograph, which led to the electronic submission of the official photograph.  CW5 (Ret) Ford continued to serve as a Defense Contractor in retirement, supporting efforts to eliminate the Social Security Number from all DoD ID Cards and coordinating efforts for DoD to participate in TSA's Pre-Check Program.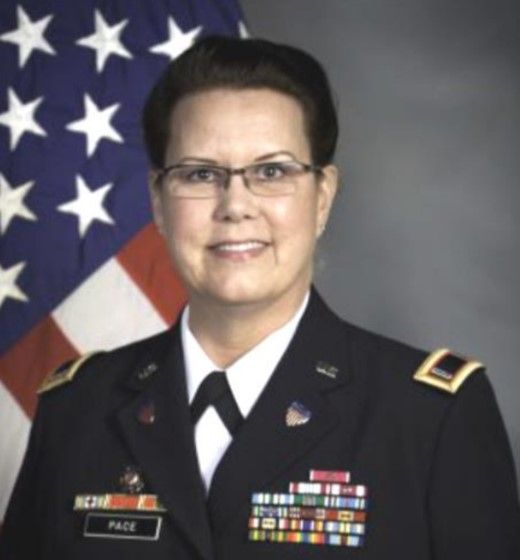 CW5 (Ret) Jeanne Y. Pace led a remarkable career in uniform spanning over 40 years.  At the time of her retirement in 2015, she was the longest-serving female in the Army and the last Regular Army Soldier who was a part of the Women's Army Corps.  Her time in the Army includes 24 combined years as a Commander and Bandmaster.  In 1985, CW5 (Ret) Pace graduated as the Distinguished Honor Graduate of her Warrant Officer Candidate School class and became the first female Warrant Officer Bandmaster in the U.S. Army.  She continued to break ground in 1996 when she was selected to command the Old Guard Fife and Drum Corps (TOGFDC).  To date, she is the only woman to command TOGFDC.  During her tenure there, the unit performed in three U.S. Presidential Inaugural Parades, countless State Visits, and premier performances on the national and international stage.  After serving as the Bands Proponency Officer for four years, she volunteered for assignment to III Corps, where she deployed in support of Operations IRAQI FREEDOM and NEW DAWN.  She culminated her illustrious career in 2015 as the 1st Cavalry Division Band Commander.  CW5 (Ret) Pace remains very active with the Adjutant General's Corps Regimental Association, assisting in producing awards that support AG Soldiers worldwide.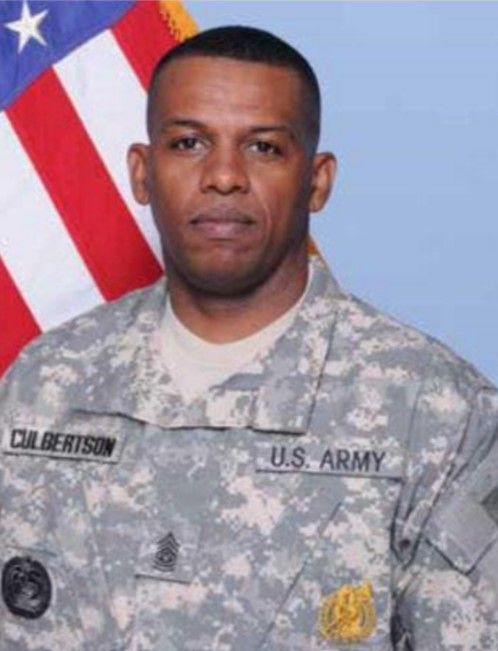 CSM (Ret) Christopher D. Culbertson served over 30 years in numerous positions throughout the Army, culminating with his tour as the 7th Adjutant General's Corps and Regimental Command Sergeant Major.  Throughout his career, CSM (Ret) Culbertson demonstrated a desire to excel and to make those around him better Soldiers.  He was the Fort Jackson Drill Sergeant of the Year in 1995 and won Honor Platoon every cycle during a 2 ½ year period in the 2/39 Infantry.  Under CSM (Ret) Culbertson's leadership as the Garrison Command Sergeant Major, Fort Jackson was named an IMCOM Center of Excellence – Best in the Army in the medium-size garrison unit category for 2009.  During this same time, He coached and mentored the installation Boss President to become Leader of the Year for the medium category Boss Program.  During his tenure as the AG Corps and Regimental CSM, CSM (Ret) Culbertson led efforts to ensure the HR force structure could provide world-class support during the Army's drawdown.  He provided direction and oversight in updating over 900 hours of training while increasing rigor, realism, and relevancy.  He monitored the transition of over 5,000 42Ls to 42As ensuring the Enlisted force was properly aligned to support full-spectrum operations.
AG Corps Distinguished Member of the Corps (DMOC)
Class of 2019
MG Joseph R. Calloway
MG Jason T. Evans
COL (Ret) Donald A. Bartholomew
COL (Ret) Mark S. Davis
COL (Ret) Lorrie A. Golya
COL David G. Jones
COL (Ret) Robert T. Murphy
COL (Ret) Steven R. Shappell
COL (Ret) Donald H. Woolverton
CW5 (Ret) Yinusa Adeoti
CW5 Yolondria S. Dixon-Carter
CW5 Jill E. Graham
CW5 (Ret) Ronald W. Peterman
CW5 Troy H. Skaggs
CW5 Roddrick Tumlin, Jr.
CW4 James G. Arnold
SGM William A. Barr
SGM (Ret) Wanda M. Blackmon
SGM Mark A. Clark, Jr.
SGM (Ret) Lon (David) Culbreath
SGM Roland J. Dore
SGM Marcus Fisher